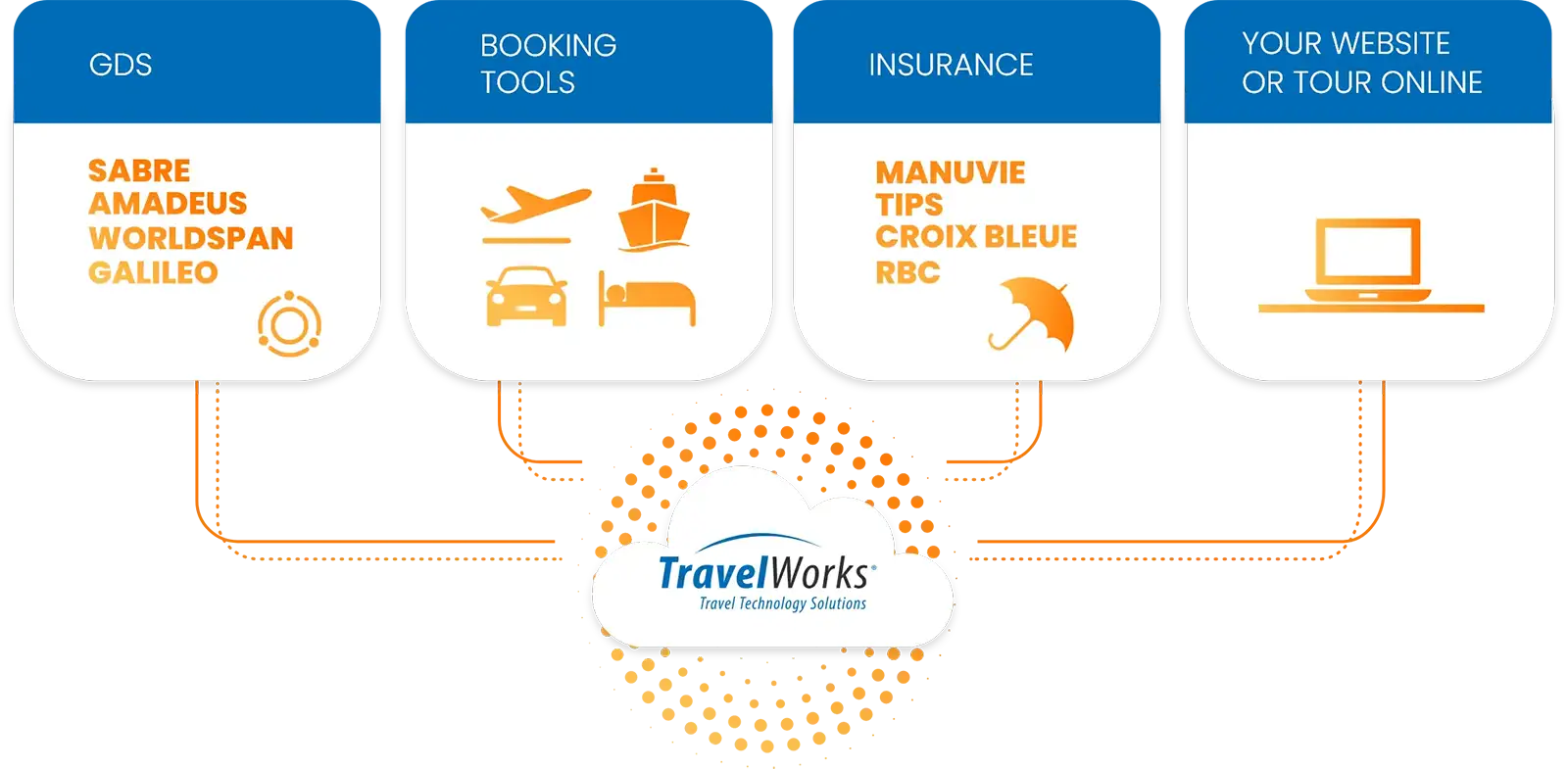 Online reservation and automated invoicing
If you offer your clients online booking via your website, you can automate invoices without any manual intervention.
If you have a partnership with Soft Voyages for your online reservation bookings, the auto-invoicing feature can be activated
If your website is designed by another provider, we can evaluate the feasibility of the integration upon request.
Direct connect access to several Insurance companies
The insurance companies interface is accessible in real-time via TravelWorks. Once you select the best policy for your client, the information is transmitted to the insurance company and is then auto populated into TravelWorks invoicing with the price breakdown, commission receivable & policy identification number.
Discover our Partners
Integrates with major Global Distribution Systems (GDS)
This enables you to retrieve accounting information from systems such as: Sabre, Galileo, Amadeus, Worldspan & SIREV.
An automated invoice is generated and transactions are updated in the TravelWorks accounting module.
Discover our Partners