A unique system
TourOnline allows clients to have an easy to manage bilingual E-commerce site that can works as your agency's site or as an addition to your current website.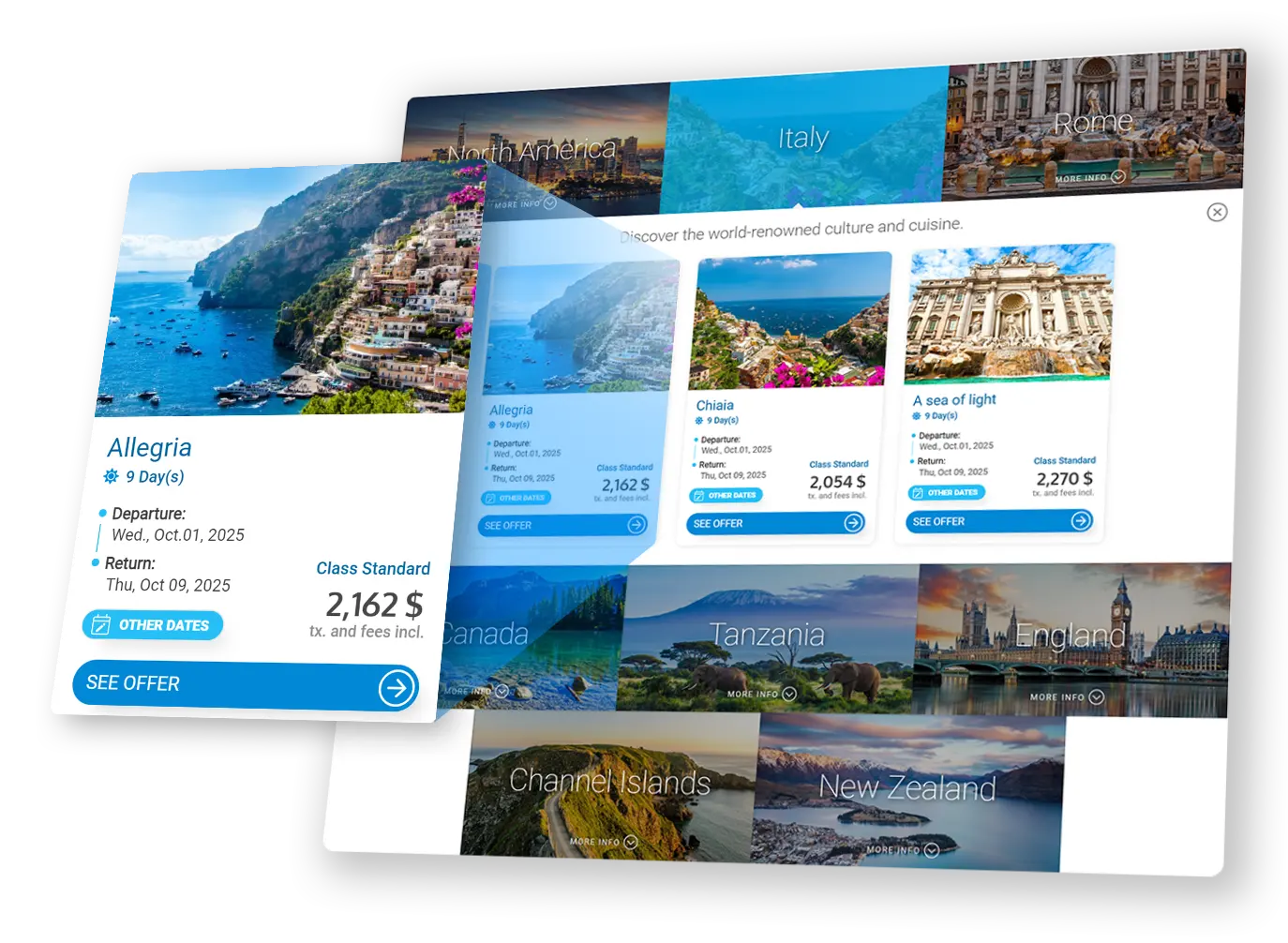 Organized and well designed
With TourOnline you can group travel products by theme of your choice.
Each product is displayed in a beautiful interface with all essential information at hand. In addition, the interface adapts to several screen sizes, which makes TourOnline accessible and a beautiful showcase for your travel products.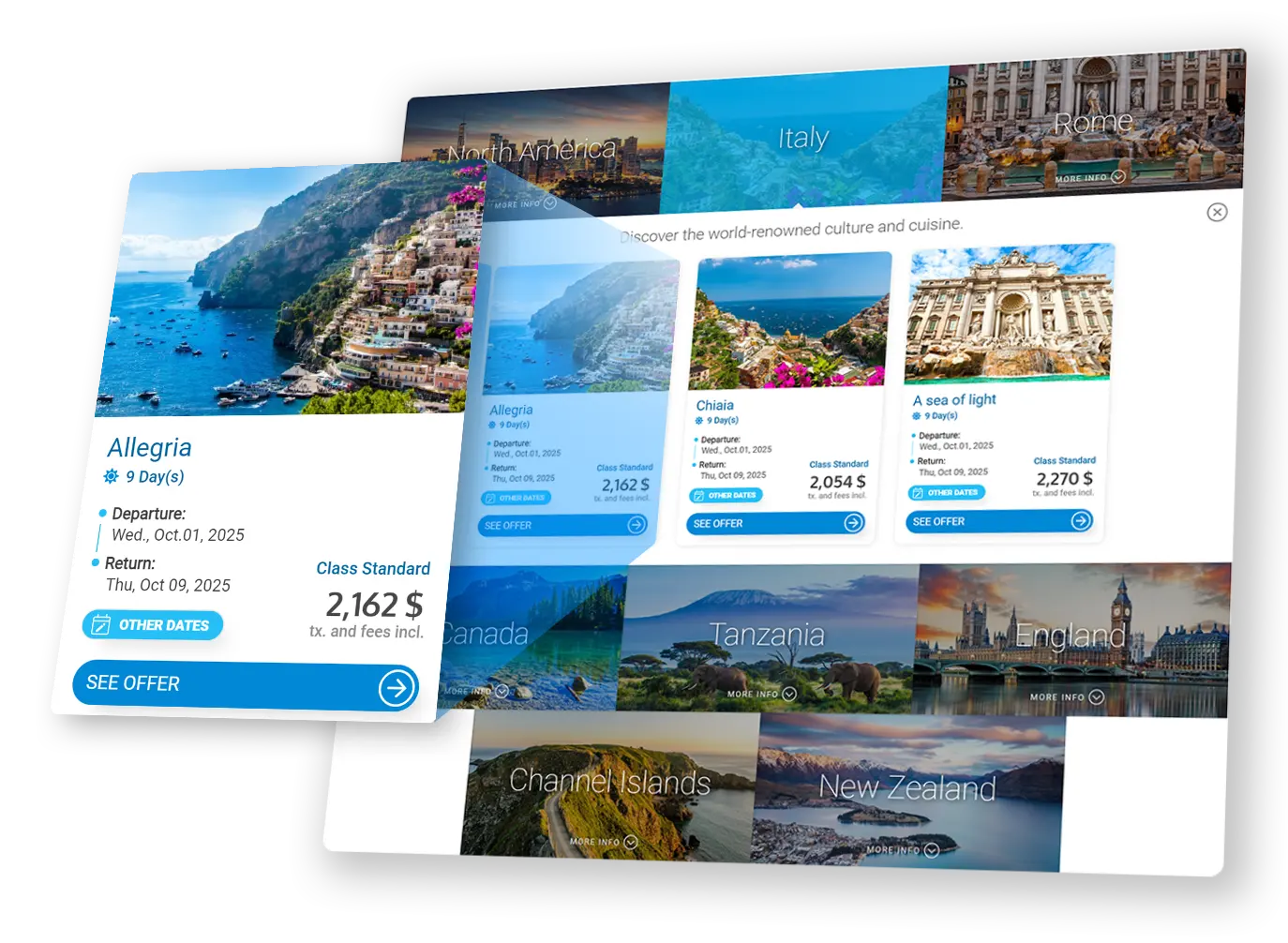 3 Differents interface's colors

There are available three choices of color to customize the interface of your transactional site. You can select the color that goes well with your agency's visual identity.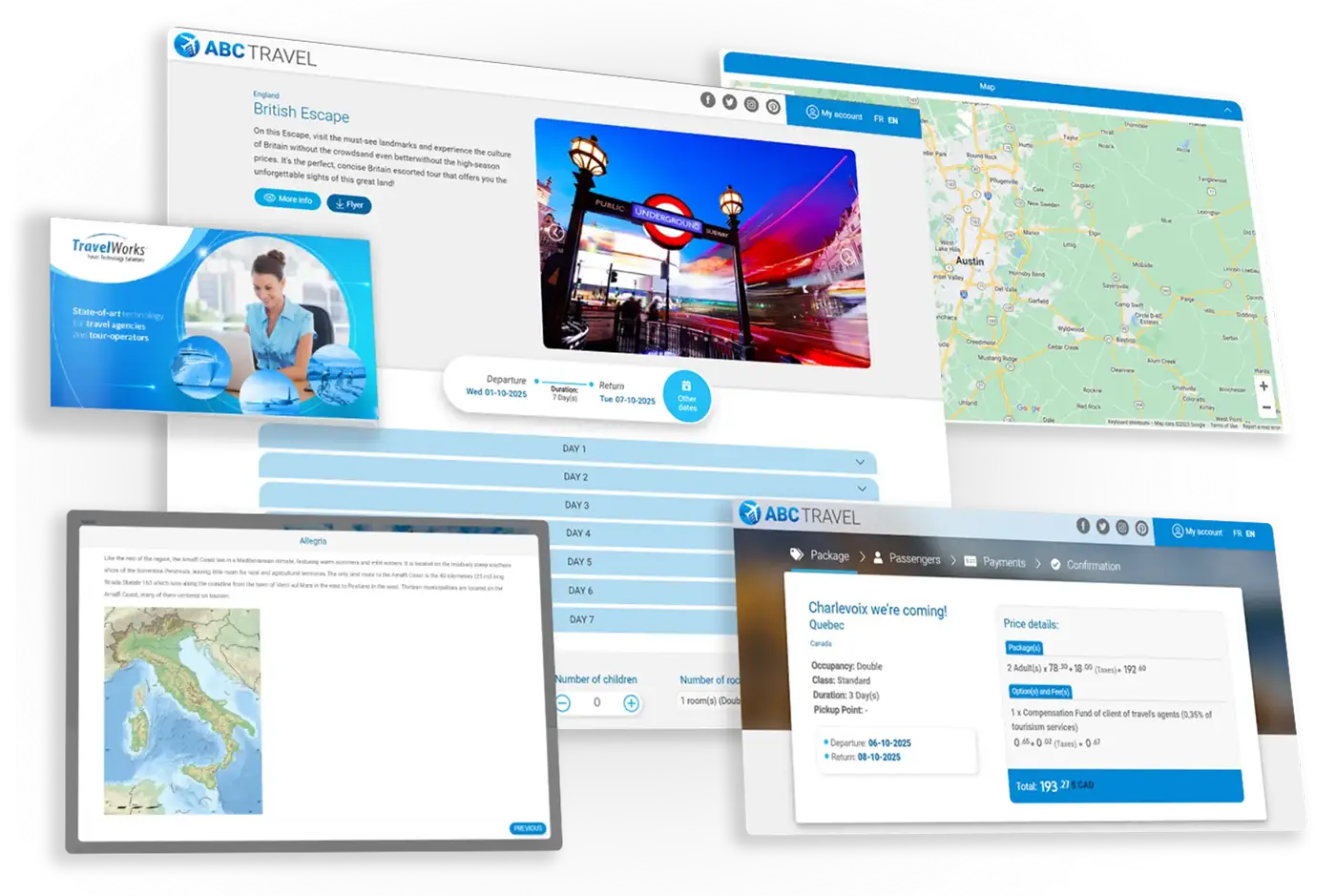 A noble space
Help your sales success by showing content in a very professional and compelling way. TourOnline prioritizes these aspects with a customizable tab system where you can organize and distribute information. Moreover, with our platform, you can:
Create a product photo gallery.
Create a product description and if it's not enought you can add supplementary information with just a few clicks.
Add complementary promotional materials that users can download.
Add videos and maps from other platforms.