3 reasons to integrate your online credit card payment solution to your accounting software
Last updated on
Mon/08/2022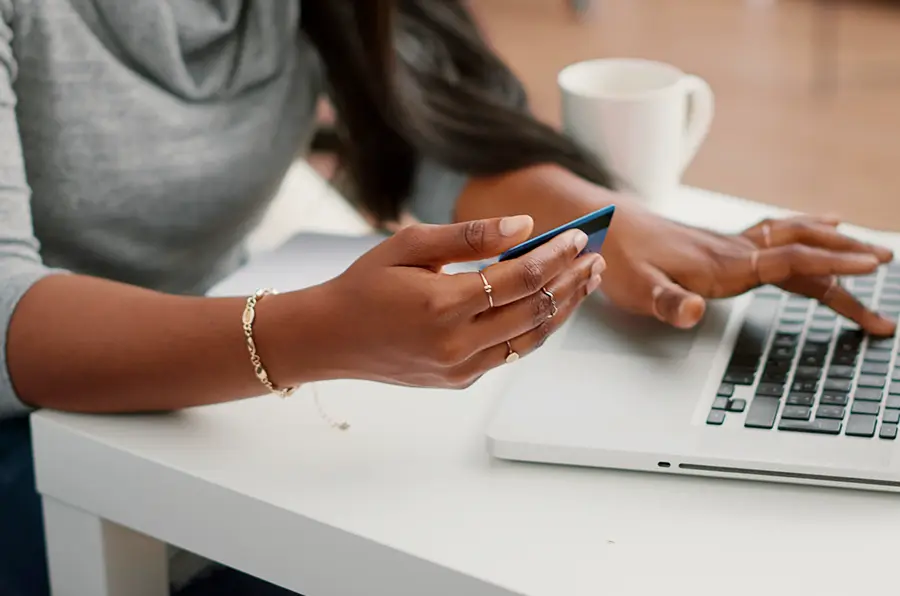 Your travel agency uses an online payment solution that allows your travel agents to make payments to end customers by credit card.
Your agents appreciate the fact that they do not have to use machines to finalize credit card payments, especially your outside agents who are not physically located in your agency's office.
A simple web page made available by the online payment provider enables them to enter the customer's credit card information and to register the customer transaction remotely.
Here are 3 reasons to integrate your online credit card payment solution to your TravelWorks accounting software:
1- Avoid errors related to double-entry
If you use an online credit card payment solution, your travel agents first enter transaction information (customer name, product purchased, credit card number, etc.) into the web page designed for this purpose!
If there is no integration between the web page dedicated to CC transactions and your accounting software, it is obviously necessary to manually record the transaction again within the accounting software to register it. A second entry of similar information can lead to unnecessary errors, which are difficult to identify quickly afterwards.
2- Improve your productivity
In contrast, if you have enabled the integration of your online CC payment solution to your accounting software, double entry will not be necessary since the majority of data is already present in your accounting software; the transaction can be automatically assigned to the right customer in the software without unnecessary re-entry.
A significant time saving in the objective to maximize your productivity!
3- Receive alerts directly in the accounting software when credit cards bounced
Cherry on the Sunday: If you enable the option of integrating your online CC payment solution to your TravelWorks accounting software, a " pop-up " indicating the cards whose numbers do not exist or whose funds are insufficient appears within your accounting software.
So you continue to centralize all of your activities in the same management software.
In conclusion, if you use a CC payment solution (" merchant ") such as PayPal, Helcim, FirstData etc. and it is not interfaced to your accounting software, take the opportunity to rethink your processes. It is a safe bet that you are wasting time by re-entering data while you could maximize that time selling travels.
TravelWorks offers an optional solution that will allow you to meet this objective.
Consult our expert to know more about it.
We wish you a lot of success with your business!