5 reasons to integrate your online info request forms to your CRM within your travel agency
Last updated on
Mon/08/2022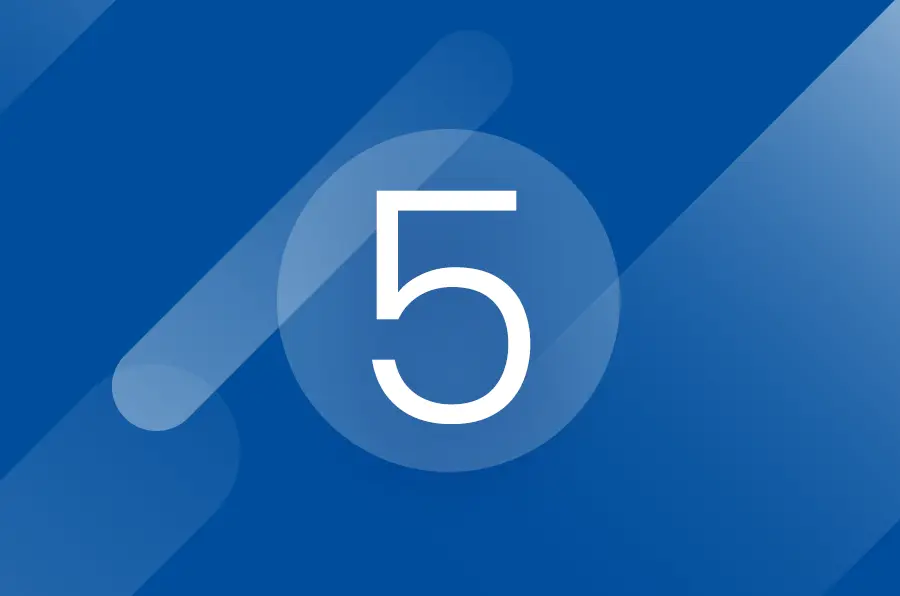 Your travel agency has a website and you already have a good visibility on the web. You enable your prospects to fill out an online info request form to describe their needs and this generates new leads every week from new potential customers interested in your travel agency.
Here are 5 reasons to integrate your online form to your CRM tool for travel agency:
1- Avoid double entry with data collection
You collect relevant information via your online form and you receive emails every day alerting you when incoming requests. Presently, you probably need to re-enter this information manually in your CRM through "copy and paste" manual steps. If you do not, this valuable information is stored in a 2nd database (other than your CRM) which forces your travel agents to consult two different databases to access the strategic information of the same contacts, and this, to the detriment of their effectiveness. In short, by integrating your online form to your CRM, you make sure to centralize all the information about your business contacts in the same information system while ensuring that the data is imported automatically without manual intervention. Your travel agents do not have to worry about data entry anymore; they can then concentrate on their job: selling travels!
2- Automate the quote generation process after receiving the info request
The information collection related to a prospect in the travel industry often results in the subsequent task of creating a quote to be transmitted to the prospect interested in your products. If your CRM allows you to create quotes, the travel agent will have to take note of the information collected through the online form and then manually create a personalized quote to the potential customer. However, this operation takes time unnecessarily whereas it could be automated to a large extent, especially if your form has been properly built in order to gather the important strategic information. If your form allows for example to identify the departure date and the return date of an air ticket, the airport of destination, the number of passengers and the desired price range, all this data can easily been stored in a pending quote related to this prospect and your travel agent will simply have to make a follow-up call to collect the missing information in order to finalize the quote, including the final price for which he will ask for the customer's acceptance before sending the offer. This allows your travel agents to maximize their time for greater efficiency by automating quote creation in your CRM.
3- Standardize the follow-up through scheduled tasks
When receiving a new info request about one of your products, one of your staff within your travel agency has of course to do a follow-up with the prospect. By creating reminders that you can assign to your travel agents in charge of responding to your info requests, you standardize your processes and ensure that the subsequent task is entered into your CRM. Every travel agent will then be able every day to consult his dashboard with the task reminders. They do not forget anything with maximum efficiency! One of your travel agents is sick one day, you can quickly see the reminders assigned to that person on a specific day and you can for example assign those tasks on hold to another travel agent who will exceptionally follow-up on behalf of his colleague.
4- Quickly redirect your requests to your specialists
As in any business, you probably have specialists within your travel agency. Some of your travel agents are cruises specialists, others are all-inclusive package experts, others are ''à la carte'' travel consultants etc. Assign the right human resources within your travel agency to the right prospects based on the types of products your potential customers require. By setting up that kind of effective processes, you give an extremely professional image of your travel agency because your customers will always have in front of them the most qualified staff to answer them. You increase your chances to inform them effectively and to achieve more sales.
5- Reduce your sales cycle
When importing your online info requests to your CRM, systematizing tracking processes and automating some time-consuming tasks including the quote creation, you will certainty reduce your sales cycle. No more time wasted with data entry for your travel agents! No more time spent for consulting customers' key information in multiple systems and travel agents will no more forget any important follow up to be performed.
Finally, this means more time potentially allotted by your travel agents to their prospects in order to perfectly serve them and to convince them to keep working with your travel agency. The recipe to sell more and better!
In conclusion, if your online form for info request is not yet integrated to your CRM tool, take time to redesign your operational processes related to lead tracking and why not refine the data you collect through your online form to potentially add more strategic fields in view of a better understanding of your prospects' needs.
Do not hesitate to consult our TravelWorks experts to better understand the benefits of having an interface between your online application form and your CRM tool within your travel agency.
We wish you a lot of success with your business!