Generate Additional Revenues by Segmenting your Email Campaigns
Last updated on
Fri/08/2022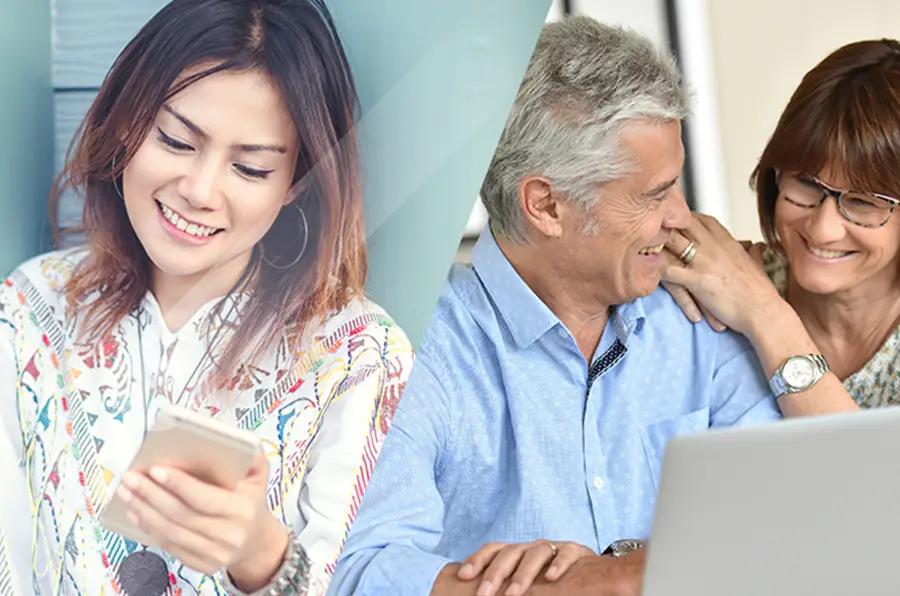 Your customer database is your best asset for your business success. Of course, it is your goal to know your customers well in order to be able to satisfy their needs. Therefore, segmented email campaigns can only boost your sales; by sending your customers what they like and are looking for, which encourages them to do business with you.
What are the Benefits of Segmenting?
List segmentation demonstrates excellent results as it provides an individualized experience to somebody through a mass channel. In this sense, you can create content geared towards groups of people with similar interests and deliver your specific messages in batches instead of pushing generic messages to all and hoping that it will interest the majority of your audience.
In addition to this, a smart segmentation leads to several other benefits:
Increases open rates: your relevant content does not help if the email is never opened by the public. With list segmentation, you can send emails tailored to specific groups to encourage them to click.
Increases click rates: byselecting targeted audiences, the number of clicks will be higher, as customers who receive this email will feel really concerned.
Increases conversion rates: putting the right content in front of the right customers is the best way to avoid frustration with inappropriate content and to improve the conversion rate.
Reduces the Unsubscribe: most of the time, people unsubscribe to email content because they are not under the impression that the message is addressed to them or because the frequency is over the top. With segmentation, you can efficiently solve these issues
Avoid antispam filters: through segmentation, you can send customized content less likely to irritate customers.
When should I Start to Segment my Lists?
The answer is simple: right now! Keep in mind that if you have never done it before, it is never too late to begin to segment.
The goal is clear; being able to identify your customers and prospects is to better satisfy them. So, based on their past purchases, the info that they provided you with in the past or based on the activities and behaviours or your web pages, you should be able to create a complete detailed profile for each of them. With this data, you will be able to manage and classify them into segments and send them personalized emails that will encourage them to buy more from your organization.
Your contact lists are probably not completed with all details. There is a first time for everything. However, the more data you collect from your contacts, the better  your segmentation will be.
Where to Start your Segmentation List?
If you do not know where to start, these 6 simple steps will guide you and help you to better plan your segmented email marketing campaigns.
Set your data entry channels
To segment, you of course need data. So, the first step is to identify the types of data that will help you sell more efficiently.  In this sense, focus on your data collecting process. What kind of data do you already have? What additional data would you like to obtain?  What information would you need to ask for?
There are two main channels to collect data:
Conversation between your travel agents and your potential customers.
Whether by phone or face to face, these moments with contacts allow your travel specialists to demonstrate their understanding of people's needs in order to provide tailored tours. Train your agents to do it correctly. It is the guarantee to perfectly know your target audience.
Your online form
Even if an online form will never replace a conversation with a travel agent, the implementation of a short online form can facilitate the data collection, essentially the initial strategic info. The profile can be later enriched through additional questions either face to face or over the phone.
Creating personas means knowing who your best customers are. This being said, you need to collect accurate and relevant info to identify your contacts: geographical data, how to meet their needs, what they dislike, their life habits etc.
Depending on how specialized your travel agency is, data can vary but here is an example of relevant data to collect in the travel industry that will facilitate targeting subsequently.
Type of traveller:
• Single
• Couple
• Family with children
Available budget per PAX:
• Less than $1,000
• $1,000 to $2,000
• $2,000 to $2,500
• More than $2,500
Preferred length of stay:
• 1 to 4 days
• 5 to 7 days
• 8 to 14 days
• More than 14 days
Interests :
• Art
• History
• Golf
• Spa
• Beach
• Sport
• Nature
• Shopping
• Gastronomy
Food preferences:
• Gluten free
• Lactose free
• Vegetarian
• Fish
• Meat
Now that you know your customers, test the effectiveness of your segments.
In this step, you should be able to create specific content for each group. Of course, some specific content will interest some segments more than others.
Use email marketing tools
Now that you know your personas and your targeted content, you must have an email marketing tool that will allow you to manage the segmentation of your lists.
This must enable you on the one hand, to customize your customer profiles based on your own criteria and on the other hand, to set up your target segments with any multi-criteria possibilities.
This tool will also have to provide you with sufficient flexibility to determine parameters either under a single item format list or a multiple-choice format.
Segmentation does not end after the 1st email campaign. You will need to constantly add data, adjust your email campaign, create new adapted content etc. You must then measure the impact on your prospects and customers, modify for a better performance and repeat the process for a greater success.
Conclusion
Good news! TravelWorks through its PC Contact email marketing module enables you to easily collect relevant data and efficiently segment it for the travel industry.
With our CRM tool, you can:
• Fully customize your passenger profiles
• Segment your email list per persona
• Easily set up targeted email marketing campaigns
You can increase your sales and better match your customers' needs.
And if you have an online contact form to collect data on your website, we can also integrate it with our CRM tool to automate the transfer of your prospect data from the web to our system!
For more info, book a demo now!