Innovation At The Service Of Your Travel Agency
Last updated on
Mon/08/2022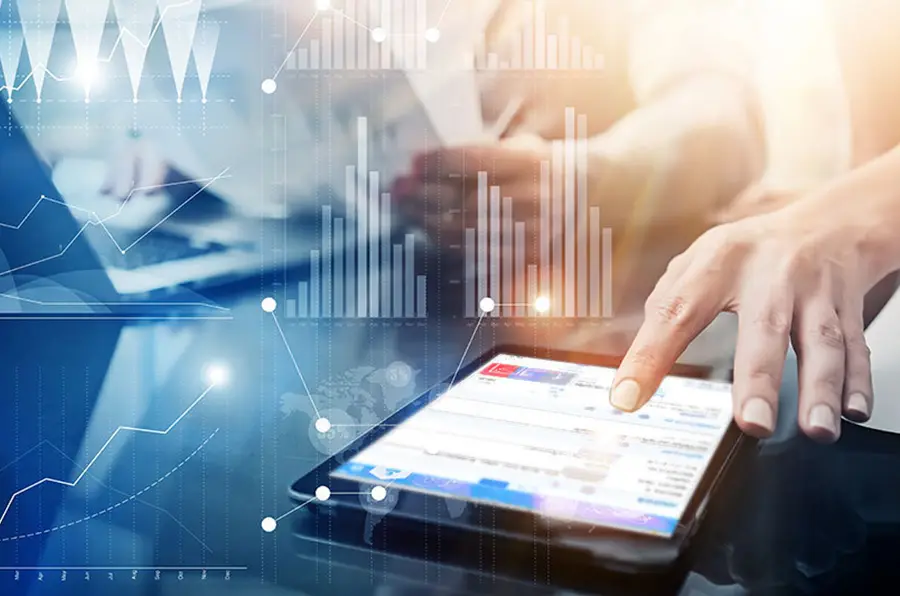 Whatever your industry, nowadays it is necessary to keep evolving in order to stand out from the competition. Innovating does not necessarily mean making huge immediate changes but rather progressive changes step by step. Your travel agency will have several benefits to learn from it.
Here are the 4 main advantages related to innovation for your travel agency.
• Increase sales and improve customer satisfaction: your clients are precious and you need to keep them stimulated by your offer. By investing in the quality of your products/services, you will create opportunities to drive more revenues.
• Reduce time-wasting and operational costs: time-wasting as well as unnecessary money spending can easily happen within a travel agency. But if you tend to improve your work tools, you will avoid this. Your employees' work becomes more fluid and more pleasant and your operational costs drastically drop.
• Improve your positioning on the market: when innovating, your travel agency anticipates the market changes and ''takes the lead'' in a competitive environment.
• Create a better work atmosphere: because they have a thorough understanding of your sector, your employees can have innovative ideas that you cannot neglect! Listen to them and implement the more promising ones. By including your employees in the decision-making process and your corporate stakes, you will increase the travel agency productivity as a whole and you will retain your team members.
Here are the main indirect benefits related to innovation for your travel agency.
• Learn and improve knowledge: when you innovate, you learn from it! Your travel agency constantly evolves and keeps developing additional knowledge related to its products and services as well as the management efficiency and the new market trends etc.
• Give a better image: when innovating, it benefits your image and your brand…and also your revenues.
• Create new opportunities: when innovating, you become more attractive and you create new collaborations or partnering opportunities which have a positive impact on your brand awareness.
• Boost your corporate dynamism: when evolving, your company becomes more dynamic, your staff thinks outside  the box and you are more prepared for change. This dynamism attracts new employees who will want to contribute with their own dynamism.
TravelWorks brings the innovation within your travel agency.
How do our R & D and our innovative solutions match these stakes?
Increase sales and improve customer satisfaction:
At TravelWorks, we strive to make available new innovative tools allowing you to generate additional revenues. Our unique Trip N' Touch mobile application is a perfect example. Travellers use more and more their smartphones and tablets at their holiday destinations. We enable travel agencies to focus on their affiliated partner accounts (for example booking.com, Viator etc.) through the mobile channel and to generate additional sales to current customers in a few clicks. In addition to this, offering travel guides and multiple nice features within the mobile app will considerably improve your customer satisfaction.
Reduce time-wasting and operational costs:
At TravelWorks, we have one obsession: allowing you to be even more efficient and to constantly save time in your daily operations.
Being one of the 1st technology companies offering a cloud solution to the travel industry that is accessible through an internet connexion, we can easily integrate it on a regular basis with the new 3rd party suppliers (booking engines, insurance companies, banking institutions…) with the objective to automate manual processes and reduce time-consuming administrative tasks within your travel agency.
Improve your positioning on the market: 
Our mission at TravelWorks is also to make cutting-edge technologies accessible to smaller organizations, to help them efficiently compete on the market and this, at a reasonable cost. For example, by offering a mobile app to your customers or by automatically sending courtesy messages, we allow you to give an excellent image of your organization, while offering valuable services to your customers and a position for your corporation on a long-term basis as a reliable player of your industry.
Create a better work atmosphere: 
At TravelWorks, we highly value your employees'  work environment. Our TravelWorks tablet app was recently launched and illustrates perfectly this state of mind. It allows travel agencies to respond to the growing needs of the mobile travel agents and the travel agencies' staff. Designed to provide maximum user-friendliness and comfort at work, it promotes team spirit and the sense of belonging within your organization.
TravelWorks brings the innovation to the heart of its objectives and to the service of travel agencies. Recognized by the CIO Review as one of the 20 most promising companies in the travel industry in 2017, our software company is among the leaders in back office systems for travel agencies in North America. Our annual investment of over $300,000 in Research & Development makes TravelWorks the best solution for travel agencies looking for excellence.
Increase your sales and your profitability while improving your travel agency's image and your brand awareness! Ask for a demo right now!