Travel Agency Software: 5 Good Reasons to Choose TravelWorks
Last updated on
Tue/08/2022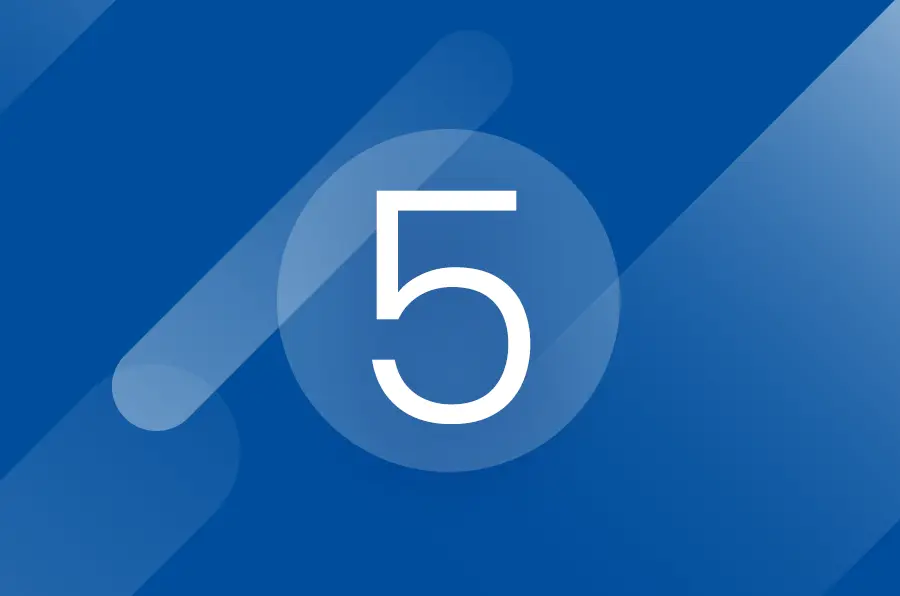 We are one of the leaders in North-America in accounting/management software for travel agencies. Our cloud solution offers numerous features related to invoicing and accounting such as the accounts receivable, the accounts payable, the General Ledger, the accounting operations, real-time advanced reports and much more.
This software is tailored to the travel industry and also includes optional marketing modules to optimize targeted customer segmentation, email campaign management or the automation of courtesy message sending…
Here are 5 reasons to implement it soon:
Reason N°1 to Implement our Travel Agency Software: It Improves Productivity
Our software for travel agencies has been designed to help you deal with time-consuming tasks and situations: passenger group invoicing, follow ups on travel agents' commissions, vendor credit card management, sales report monitoring, compliance with travel industry legislation etc.
So after implementing this comprehensive software into your travel agency, you can:
creates specific trip templates for your passenger groups that can be easily duplicated for passengers with similar needs in addition to having access to detailed reports (sales/profits) related to each passenger group;
track all the information related to your travel agents such as commissions or payments;
manage all the payment methods such as for example the vendor credit cards;
automate the calculation of fees due to ''Consumer Protection Funds'' when applicable in some provinces;
activate the automatic invoice creation when a booking has been made in GDS tools such as Sabre, Amadeus or through booking engines such as SIREV etc.;
consult many sales reports selected through a multi-criteria search;
configure the sending of reports by email on a periodic basis;
and much more!
Reason N°2 to Implement our Travel agency software: To Optimize Management
With TravelWorks, you can access real-time performance indicators allowing you to make wise decisions to grow your travel agency and to monitor your travel agents' performance.
Through this management system with many advanced features, you benefit from the perfect tool to not only  save time and money with your administrative tasks and customer service duties but also to generate additional revenues.
In addition to producing invoices and managing your accounting, our software for travel agencies includes a CRM tool enabling you to send the right info to laser targeted customer segments. By sending the right info to the right people at the right time, you will boost their interest and achieve more upselling for your travel agency.
Reason N°3 to Implement our Travel agency software: It's Reliable and Secure
Our turnkey solution for travel agencies is very user-friendly and offers a fully secured environment for your data. In addition to this, despite the fact that our customers' databases are sometimes very large, the click response time is extremely fast since we implemented our cloud version in 2011.
Our complete service includes; hosting, security, back-ups, software updates and unlimited customer support.
Access to the software is totally customizable according to the staffs' responsibilities (for example internal travel agents vs external travel agents).
This cloud system enables you to access real time data which is centralized in one unique tool.
No risk of errors due to the double data entry in multiple software or manual handling (Excel)!
Reason N°4 to Implement our Travel Agency Software: It's Easy to Use and User-friendly
Because of the standardization of the screen presentation, you can easily consult, edit, modify or delete data. Whatever module you navigate, you can access your data through a simple internet connexion and a browser.
Specific searches can be done by selecting many different criteria and the visual alerts are displayed for files presenting an issue (the unpaid balance from or to a supplier, the impact on travel agents' commission payment etc.).
Reason N°5 to Implement our Travel Agency Software:   To Improve your Customer Service
Thanks to our back-office solutions for travel agencies, you will be able to quickly improve the quality of customer service and especially with our mobile application module and our automated courtesy message features.
On the one hand, we will give you the opportunity to offer the  unique ''Trip N' Touch'' mobile application concept to your customers that is fully integrated into our TravelWorks software.
Trip N' Touch is customized to your travel agency's name and allows your customers to enhance their stay by giving them access on their smartphone to itineraries, local maps and complete travel guides. It's a  great way to upgrade travelers' experience which is  a huge bonus offered by your travel agency.
On the other hand, our automated courtesy message features will send out auto-pilot valuable emails to your customers for special occasions such as « Happy birthday », « Have a nice trip », « Welcome back », etc. These types of emails will highly increase customer satisfaction and will lead to brand loyalty.
To conclude, TravelWorks software allows you to save a lot of time and money thanks to real time performance indicators and the many complimentary advanced modules.
It is an essential tool for a travel agency aiming to implement a reliable, robust and user-friendly system.
You will improve productivity and performance and will retain customers through a high-class service. A wonderful asset to manage your travel agency!
Contact us for a software demo in the upcoming days! Our software specialists will be more than happy to show you the many benefits it provides.