5 major benefits when implementing our Trip N 'Touch mobile application within your travel agency
Last updated on
Tue/08/2022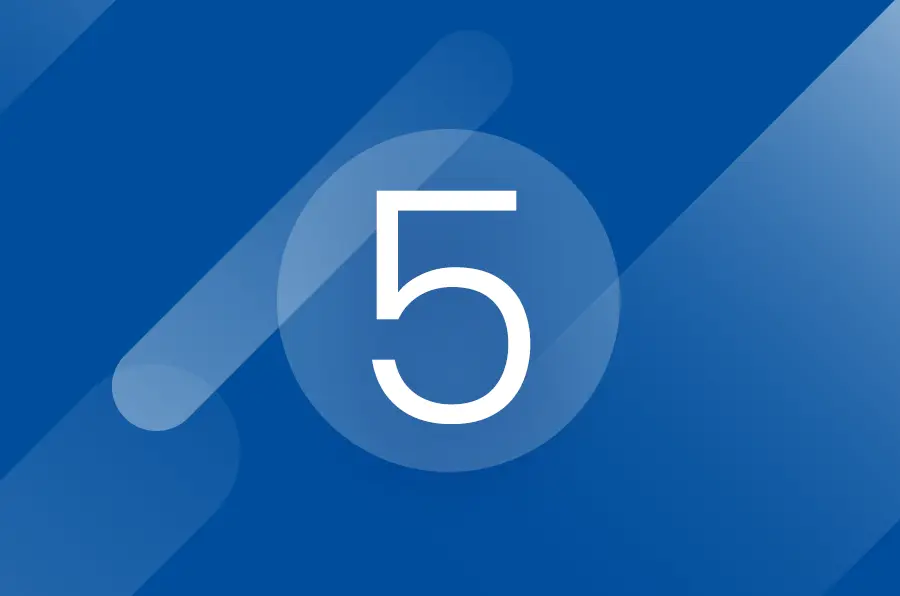 Travel consumer behaviours are constantly changing and there is no need to say that smart phones and tablets are playing an increasingly important role in the travel booking process.
Travelers today are very likely to connect to their mobile devices whether before, during or even after their trip and in order to access more and more accurate information about their trip or in order to perform certain tasks inherent to the smooth running of their trip.
Here are the 5 major benefits that your travel agency can benefit from if you decide to implement, our ''Trip N 'Touch'' mobile application that is fully integrated to our TravelWorks back office system.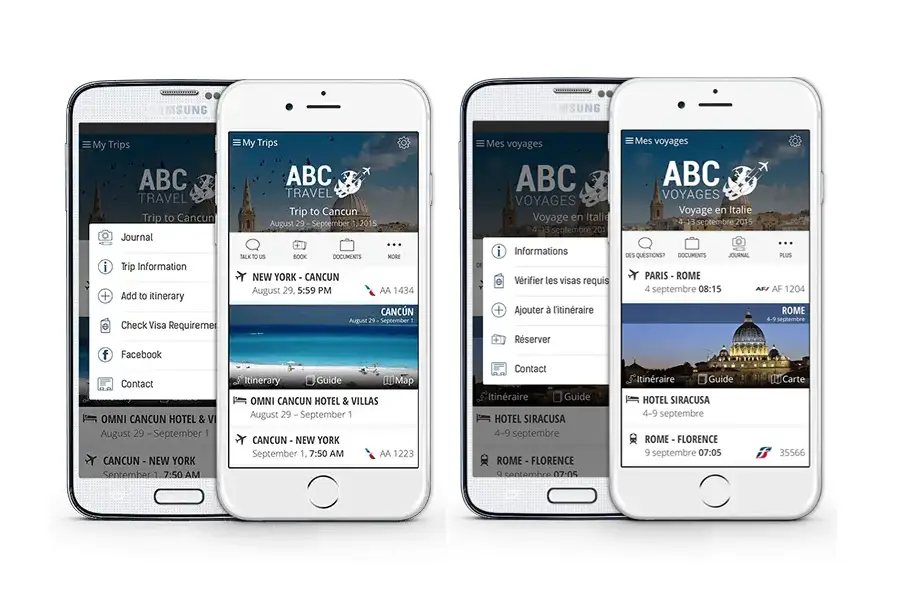 1- Increase customer satisfaction
Trip N' Touch is a mobile application that allows your customers to enjoy extremely interesting tools that will make their holidays much more enjoyable. Offering them features that allow them, among other things, to receive and consult their itineraries via their smartphone, to walk inside an airport thanks to an interactive map with all the points of interest in the airport on their phone, to check in via the mobile application, to receive alerts in case of late departure or to access to travel guides related to their destinations etc. is the guarantee to enable them to improve their trip and offer them a different customer experience.
On top of this, it not cause any additional work for your staff. For example, the itinerary that you created in our TravelWorks accounting solution when generating the invoice to your customer you is automatically "pushed" to the Trip N 'Touch mobile application without any manual intervention on your part. Clearly, you offer " premium service " on auto pilot mode without any additional effort, isn't it wonderful!
2- Maximize brand loyalty and customer retention
Trip N' Touch is a mobile application whose main purpose is to help you build customer loyalty. By providing your customers with useful tools that address specific issues during their trip, you can only make them happy and make them want to buy their next trip in your travel agency. You are not just travel sales people… you are also in charge of selling experiences. Why would a customer buy his trip to another travel agency if you can convince him that the experience you can offer him is different from what he might find elsewhere!
3- Improve your brand awareness
Trip N' Touch is a mobile application that is personalized to your colors, your brand, with your logo and your company contact information. Travelers talk a lot to each other, don't they? People also share their experiences with their friends frequently. Connecting with your customers via the mobile channel and give them the opportunity to show your custom branded mobile application to all their friends because they appreciate its features, means viral word of mouth and free advertising made to your travel agency via your own clients. In addition to this, Trip N' Touch even allows travel experience sharing via social media for even better visibility!
4- Generate additional revenues through the mobile channel
The cherry on the cake…Trip N 'Touch allows you to customize your mobile application by integrating all your URL links to your affiliate accounts through which you can generate additional commissions via the mobile channel. You have preferred suppliers in different categories such as accommodation, travel insurance, car rental, tours and activities, luggage insurance, airport transfer etc., display them clearly in Trip N 'Touch and increase your revenues with these partners via the mobile channel.
If your travel agency offers online booking on your website, then this is even more of a winner because Trip N 'Touch will even allow you to generate additional traffic/sales to your current online store.
5- Compete in the major league
Mobile application development is very expensive and until not too long ago, only large travel agencies could afford the luxury of developing their own mobile application.
With Trip N' Touch, TravelWorks wants to give you the opportunity to compete with the biggest of the industry and to offer your customers the most efficient tools while enabling them to continue to benefit from the specific atmosphere and optimum service that small or mid-sized travel agency like yours can offer.
In conclusion, to implement Trip N 'Touch within your travel agency will only cost you a few hundred dollars a year but for what incredible results!
Could you today live without any travel agency website? You will quickly realize that tomorrow, you will not be able to go without a mobile application either.
Do not hesitate to contact our TravelWorks team to discover our Trip N 'Touch mobile application.
Trip N' Touch test versions can also be sent to you for download on your smartphones (iOS / Android).
http://travelworkssolution.com/en/tripntouch-mobile-application-for-travel-agencies/