TravelWorks has partnered with mTrip to offer a Mobile Application that is integrated into our TravelWorks Accounting Solution.
Last updated on
Tue/08/2022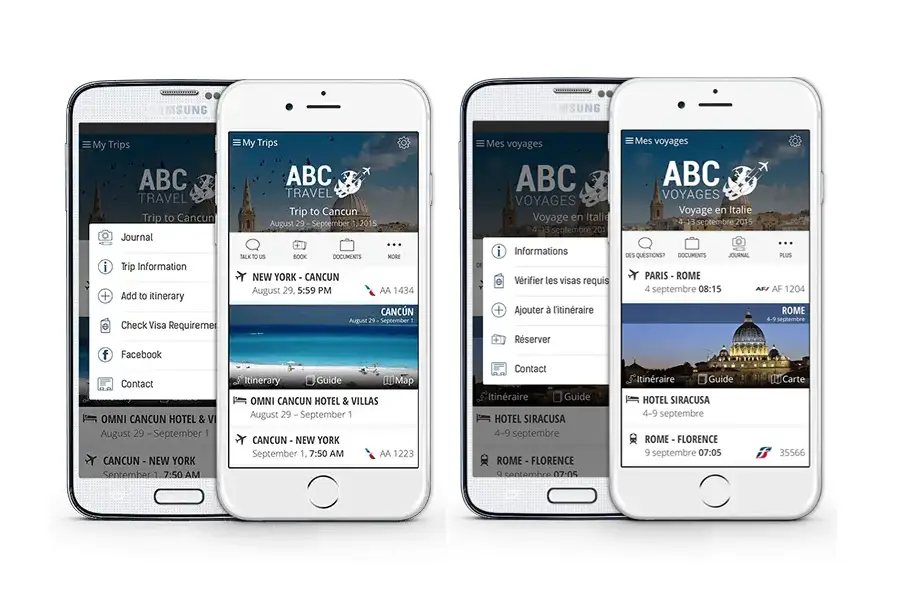 TravelWorks, a Canadian software solutions leader in the travel industry, is proud to announce its alliance with mTrip, a mobile solutions leader for the travel industry.
Through this alliance, TravelWorks can offer customers an iOS and Android branded mobile application, allowing passengers to access both necessary and useful information that will confirm their travel arrangements and enhance their stay.
This mobile application can become a virtual assistant and a trip organizer for travelers: incorporating detailed itineraries, tourist guides related to destinations, local maps etc., and all of this available in an off-line mode without any internet connection or data usage.
Jean Corneau, TravelWorks Vice-President:
"We wanted to offer all our travel agencies a powerful mobile solution, which allows them to stay connected with their clients at all times. Thanks to our alliance with m-Trip, agencies of all sizes can now benefit from an affordable mobile solution that will help them thrive, even with the growing competition on the web and on mobile channels".
Carole Moreira, Director of business development North-America at m-Trip:
"the partnership with TravelWorks will allow small travel agencies to promote their brand and improve their customer service through the mobile channel. The mobile application will allow travelers to obtain useful information from their travel agency on their place of vacation, without any internet connection and therefore without any international data charges on their smartphones".